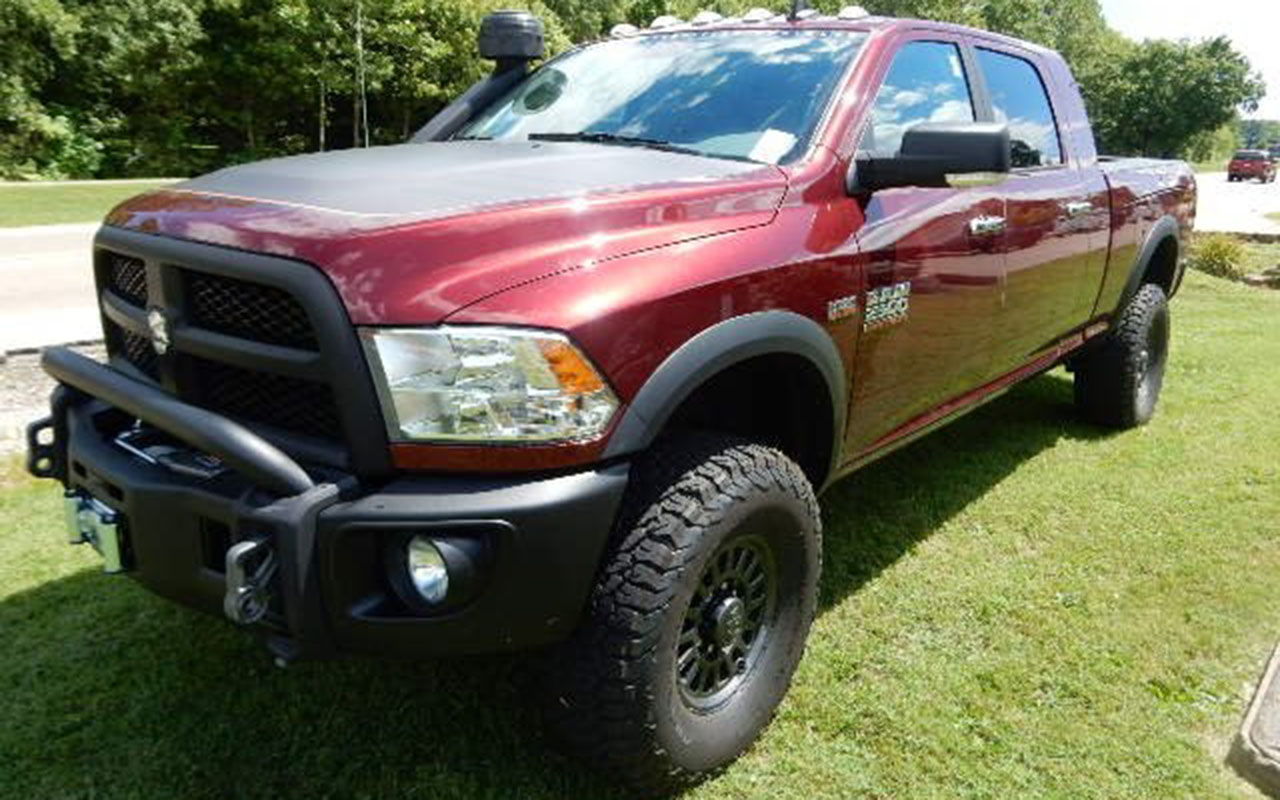 22 Aug

The Ram Prospector: Our Best Truck Ever!

TOBEY AUTO GROUP –  It might be the understatement of the year to call our 2016 AEV Ram Prospector our best truck ever. However, here at TobeyAuto that's a risk we're willing to take.

Designed to take you anywhere and everywhere, the Ram Prospector, available as a turnkey overland vehicle or as an AEV upfit to your current Ram 2500 or 3500, will unlock the off-road thrill seeker in you. After all, who says Jeeps get to have all the AEV fun? Take yourself and your Ram on the ultimate off-road adventure.

Here at Tobey Auto, we've highlighted just what makes the 2016 AEV Ram Prospector our best truck ever.
The Suspension
AEV's  3" DualSport Suspension System offers the best off-road performance found in a truck while maximizing driver comfort. Providing optimal suspension by increasing wheel travel, the DualSport creates a better driver experience – offering superior handling, reduced fatigue and higher safety.
The Bumper
A front bumper with a 4mm thick stamped steel face? Enough said. The Prospector's powerful design comes equipped with a 16,500lb winch for enhanced vehicle recovery.
The Wheels
Drawing inspiration from AEV's Savegre Wrangler Wheel, the Prospector boasts two A356/T6 cast aluminum wheel options designed to protect your truck from anything and everything you encounter on your off-road explorations.
The Storage
Built-in tonneau cover? Check. Built-in storage boxes on both sides of the bed? Double check. AEV made sure your Prospector could haul everything you'll need as you trek through the desert and travel over the ice.
Your best truck ever is waiting! Check out our full inventory of Ram Prospectors here.