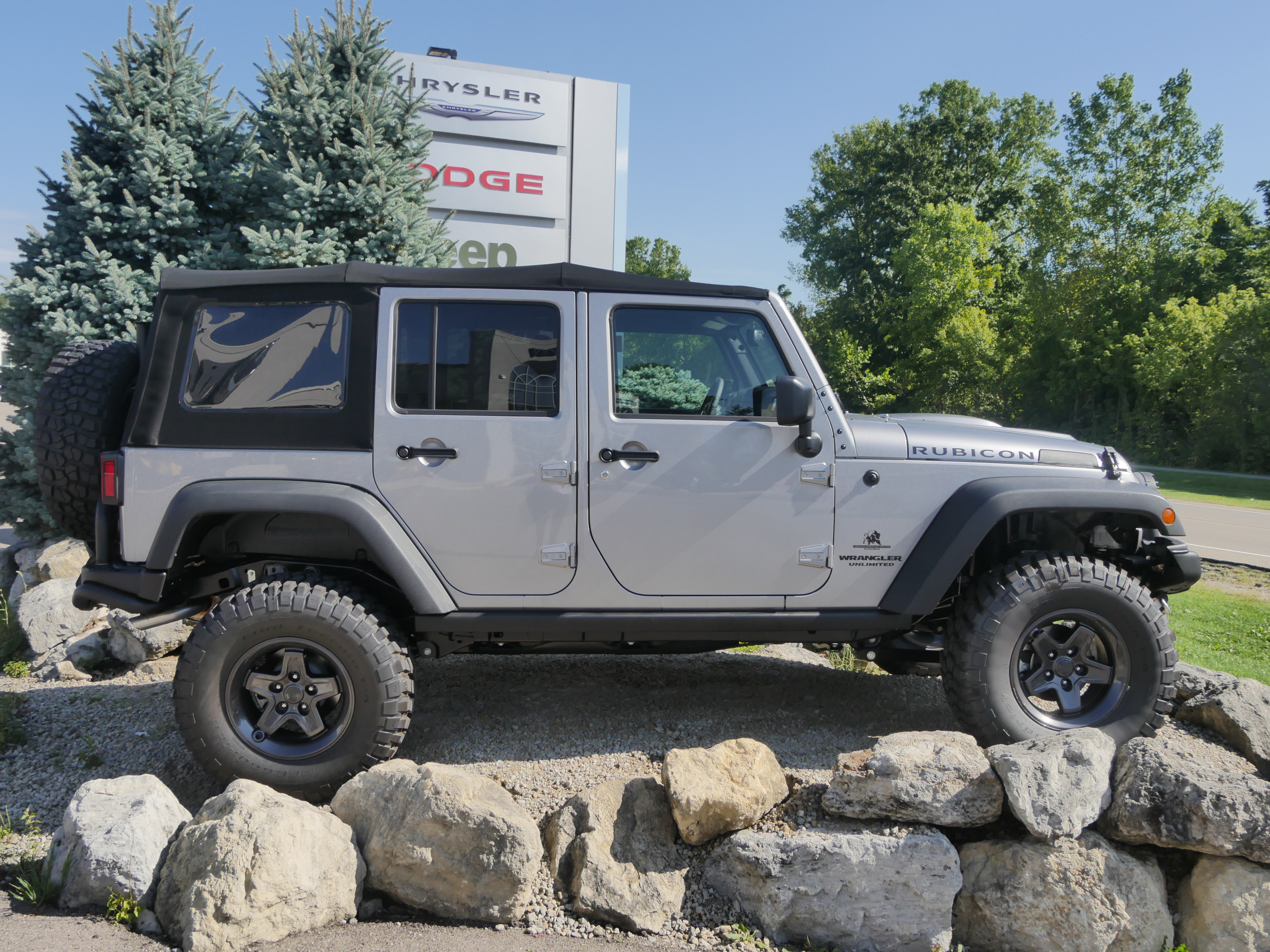 16 Aug

5 Reasons to Buy an AEV Wrangler

TOBEY AUTO GROUP – Adventure? It's your middle name. Thrillseeker? It's your last name. Tom? It's your first name . . . you can't win 'em all.

Nevertheless, you're a real-life Indiana Jones and you need a vehicle that can keep up – like the 2016 AEV Jeep Wrangler. A vehicle that Harrison Ford, himself, would want you to buy at the all-new Tobey Auto with two convenient dealership locations in Xenia and New Carlisle.

He would! . . . He told us. Just now. Over text.

OK, so you need some more convincing? No problem. We asked our resident AEV expert, here at Tobey Auto, and The Cody Show star himself, Cody Day, to give us his top five reasons to make the switch to AEV.
1) Heat Reduction Hood
Designed for style and function, the AEV-exclusive heat reduction hood prevents engine overheating while giving your Wrangler a unique flair.
2) IPF 901 Off-Road Lights
Heatproof. Dust-resistant. Submersible. These driving lights, found on AEV's premium front bumper along with a WARN winch, will light the way as you battle the elements.
3) 37'' Tires
Paired with premium alloy wheels designed exclusively for Jeep, your Wrangler's 37'' tires (also available in 40") will help you trek through the rockiest terrain. What obstacles?!
4) Rear Bumper
The perfect accessory for weeklong adventures, AEV's rear bumper shines with its mounted tire carrier and 2.4 gallon liquid storage tanks.
5) Leather Seating
Don't let your extreme-off roading compromise your taste for luxury! AEV provides exceptional leather seating available in three distinctive styles.
Tobey Auto is proud to be the only authorized AEV dealership in the Greater Southwest Ohio region servicing all your adventure needs. Learn more about our AEV Wranglers and check our available inventory here.