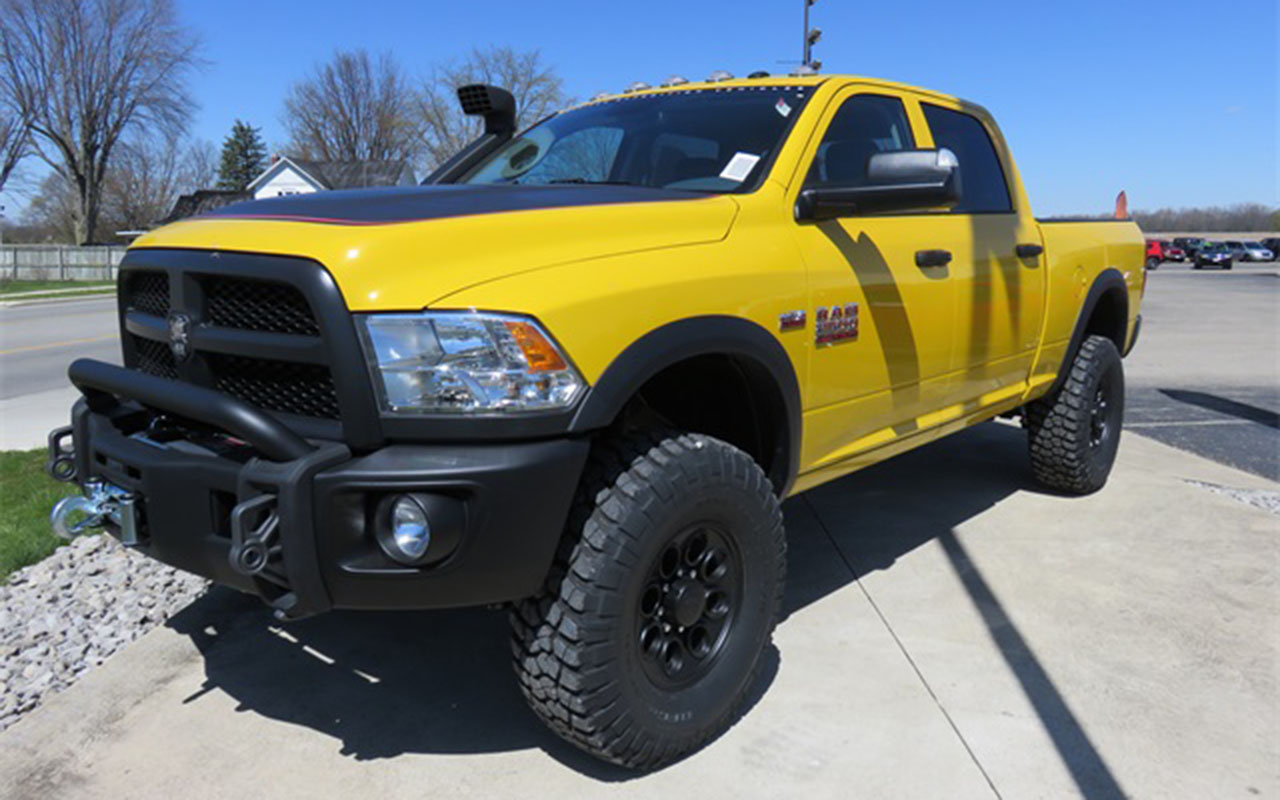 10 Aug

Truck Upfits -The Ultimate Guide

TOBEY AUTO GROUP –  Truck Upfits – You're a proud truck owner. Whether it be for work or for play, your Ram truck is your partner in crime – there to tow your farm equipment and your family. You've even given your truck a pet name. (Frank the Tank! We like it!)

You might even dare to call yourself a truck master – like our very own truck master – and at the end of the day, you want the most out of your truck.

At Cruisers Car and Truck Accessories, part of the Tobey Auto Group, we're ready to help you customize, accessorize, and personalize your new or used vehicle. Here, we listed some our favorite truck upfits that will take your "right-hand truck" to the next level.
FENDER FLARES 
Coming in a variety of styles, fender flares are a must-have addition to your truck upfit. Mounted to your wheel wells' exterior, they combat paint job damage caused by rocks and debris. Fender flares also remain an affordable option for updating older trucks with a more contemporary look.
STEP BARS
You know what's a real bummer! Lower body damage on your new vehicle! So step up your game with step bars! Similar to fender flares, they block debris from scratching door and side panels. Step bars also making stepping in and out of your truck safe and easy –  leaving, too, a clean line at the bottom of the truck when not in use.
WINDOW TINT
Summers in Ohio – they're hot! Thankfully, window tinting has got your truck covered – literally. Protecting your interior seats and dashboard from getting to hot, window tinting helps you beat the summer heat while also aiding your driving by blocking out the sun.
RAIN GUARDS
We'll admit it – rain guards are one of our favorite accessories! They're both stylish and effective – minimizing wind noise and reducing interior heat. As an added perk, rain guards allows fresh air to enter throughout your truck in any climate – no matter how harsh!
TONNEAU COVERS
Here at Cruisers, an upfit accessory that can save you money at the pump is deemed a miracle accessory. However, most people prefer to call them tonneau covers or bed covers. Giving your truck bed a more aerodynamic design, tonneau covers allow you to get more miles to the gallon. But, the fun doesn't stop there. Tonneau covers equipped with secure locks provide weatherproof and theft proof protection.
THIRD BRAKE LIGHT
Protect your "partner in crime" with a third brake light.  Installing across the bumper under the tailgate, a third brake light will no doubt keep you stylish, but it will also keep you and your truck safe. Distracted drivers are 69% more likely to notice a slowing or stopping car or truck – but only if that vehicle has a third brake light.
Ready to give Frank the Tank the upfit of his dreams? Visit Cruisers today.