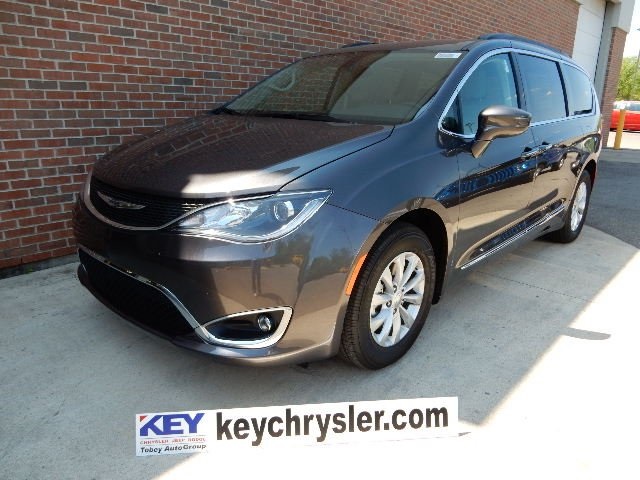 06 Jul

Five Ways The Chrysler Pacifica Will Save Your Next Family Road Trip

TOBEY AUTO GROUP – Chrysler Pacifica – There are four words that are quite possibly the four most hated words in the English language during a family road trip:

Are. We. There. Yet?

Ah, the timeless phrase spoken, moaned, and sometimes yelled by generations of restless youth on the family road trip. And with the single utterance of this phrase, suddenly the happy family voyage to the Grand Canyon has turned into an episode of Survivor. Everyone is at odds, no one will share their snacks, and someone will be voted off the island/minivan before you reach New Mexico.

So much for family bonding? Or maybe not?
Chrysler Pacifica minivan
Introducing the 2017 Chrysler Pacifica minivan, the all-new vehicle designed to provide your family maximum functionality, safety, and style, all while saving your family from: "Are we there yet?" and other road trip calamities.
Here at Tobey Auto, we found five ways the all-new Pacifica just might make your family road trip disaster-free and most undoubtedly the best one yet.
1) Uconnect Theater
Bored kids? A thing of the past with the Pacifica's class-exclusive Uconnect Theater System. Now, second row passengers can stay entertained playing Uconnect apps and games like checkers, sudoku, and bingo on their 10.1 inch touchscreens. Uconnect even features the amusingly titled, "Are We There Yet?", a new app answering that exact question with kid-friendly animation.
2) Stow and Go Seating
A cramped minivan? It's a trip killer too. Luckily, the eight passenger Pacifica saves the day again. With its Stow 'n Go® seating, the Pacifica allows for the stowing of the second and third row seating – maximizing its best-in-class cargo volume and providing your family over 243 seating configurations. Say goodbye to packed quarters and hello to legroom!
3) Unsurpassed Fuel Economy
The family will never get to the Grand Canyon in time with constant stops at the pump! Equipped with class leading horsepower and torque, the Pacifica receives 28MPG on the highway – eliminating those time and money wasting gas station detours losartan online.
4) Stow and Vac Vacuum
Accidents happen…a lot. That bag of flamin' hot cheetos that you just bought Tommy at the truck stop is now all over the backseat floor. Fear not. The Pacifica comes loaded with a stow 'n Vac™ powered by RIDGID® ready for any cleaning emergency. Sayonara cheetos!
5) Lane Sense Departure Warning with Lane Keep Assist
Has Dad almost hit that semi-truck almost ten times? Has Mom been getting too close to those orange barrel construction thingys? Nothing says family road trip like a side collision, right? Eh, not quite. The Pacifica, however, leaves all that worrying behind with its advanced safety and security features including LaneSense, Chrysler's lane departure warning system with lane keep assist. By simply providing a gentle corrective action, LaneSense protects the family from any unintentional lane changes.
Headed to the Canyon this summer? Don't set off without the family-road-trip-saving Pacifica.