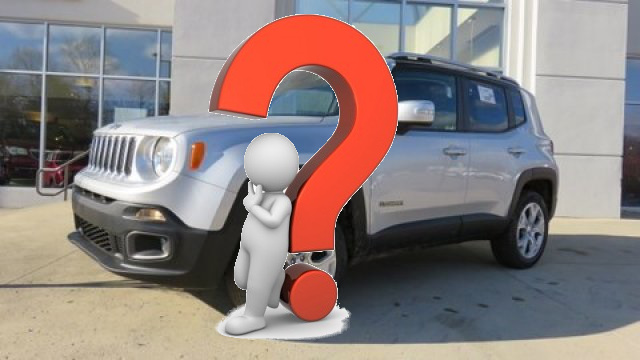 05 Jul

5 1/2 Reasons to Buy a Jeep Renegade

Tobey Auto Group – Jeep Renegade Review – Wanting to learn more before you take the plunge and go in for a test-drive. Cody Day reviews 5 – er, 5 1/2, reasons why this is the SUV for you. Here is quick recap, but you won't want to miss the video below for the last, unbelievable reason why you absolutely have to have this car.
1. Best in-class off-road capability
No reason to look anywhere else – with the Renegade you'll have the ground clearance you want and need for everything from the casual camping trip at the group campgrounds, romp on the beach, or more aggresive search for big foot.
2. MySky Retractable Top
Feel the wind in your hair, catch a few rays or the stars at night with this new feature that before this vehicle, on the luxury class could afford.
3. Bluetooth & Uconnect offer hands free phone and texting
You have to stay connected with friend, family, and sometimes even the boss. With UConnect technology you can both call and text hands-free!
4. 70 Jeep Renegade Safety Features
There's almost too many to count including blindside assist, knee blocker airbags (did you know those even existed?!), all-speed traction control, hill decent control, auto dimmed rear view mirror, electronic stability control, and the list goes on…
5. Best in-class towing capacity
With the Jeep Renegade you can pull up to almost 2,000 lbs so there's no worry about taking the boat to the lake, carrying the pop-up camper, or even the 3-wheeler or motorcycle.
5 1/2. You'll Never Believe This!
For 5 1/2, you just have to watch the video below…